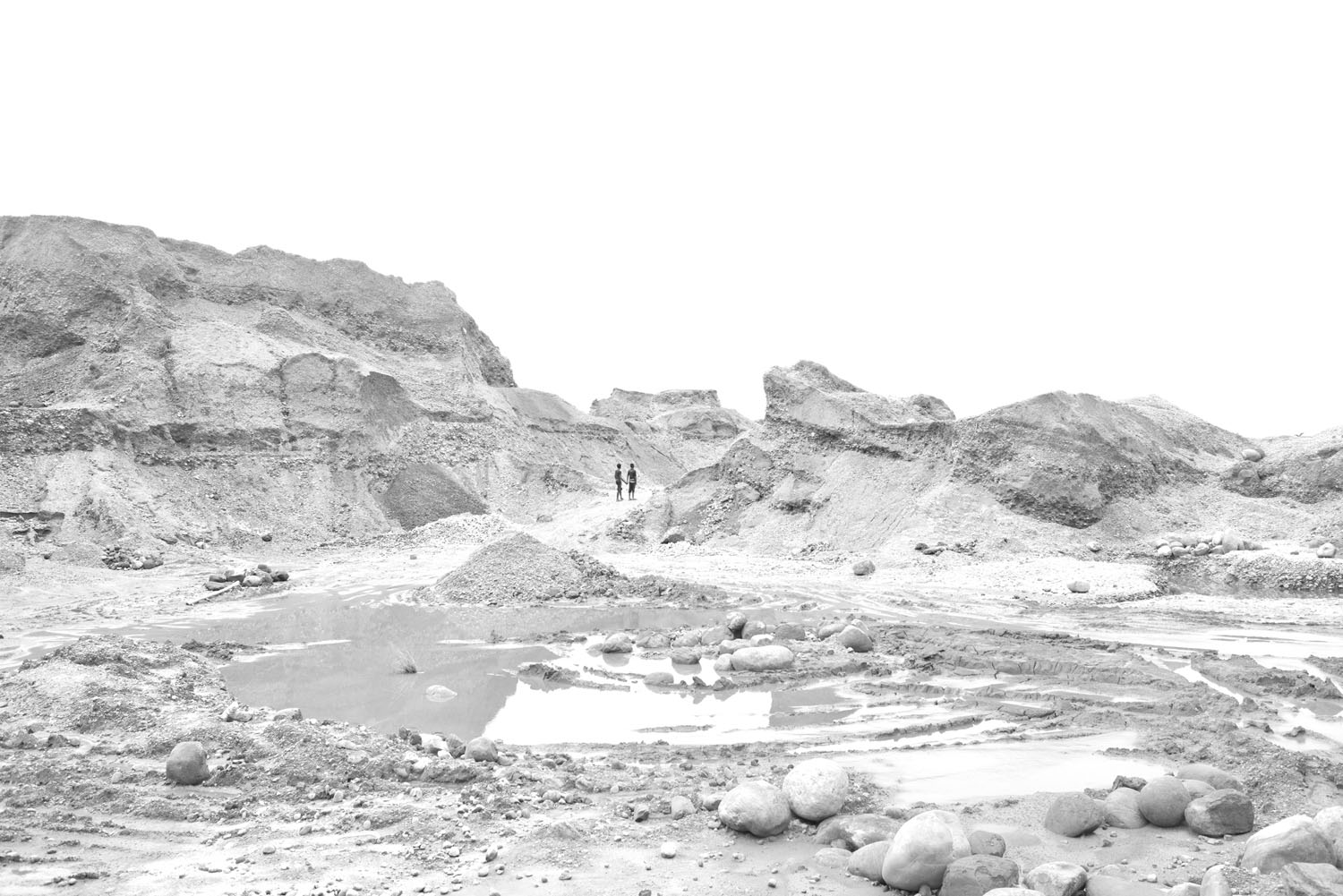 LAND OF THE UNDEFINED TERRITORY
---
2014-2015
13 X 9 inch each, Series of 21
Archival Pigment prints, Framed
Munem Wasif's haunting series of photographs of an undefined land elucidates the dialectic relationship between a land and its identity, an identity at risk given the relatively new concept of the nation state and of the environmental effects of man's "progress" post the industrial revolution. Situated on the edge of a blurred boundary of Bangladesh and India, the mundane, almost extra-terrestrial land hides human interaction with its surface and exposes ever-changing curves with Wasif's repetitive frames.
It seems that frames rarely move from each other, slowing down time and motion and blurring the character of a land, disassociating it from its political and geographical identity.
Land of the Undefined Territory questions the identity of a land that is tied to a specific political and geographic context, but which could also be anywhere, as Wasif displaces the viewer from space and time. Wasif's dispassionate and systematic approach in this series mimics that of an investigation, topographic study, geological survey or a mere aesthetic query, however his technique of using look-alike frames and ambient sounds overcomes the optical unconscious of the camera and evokes elusive feelings and absurd sensitivity in the viewer.
Museu d'Art Contemporani de Barcelona
Undefined Territories: Perspectives on Colonial Legacies, 2019
Curated by Hiuwai Chu

Realized with partial production support from Samdani Art Foundation.